Quantum Lifestyle
New Hybrid Stair Step – Compensation Plan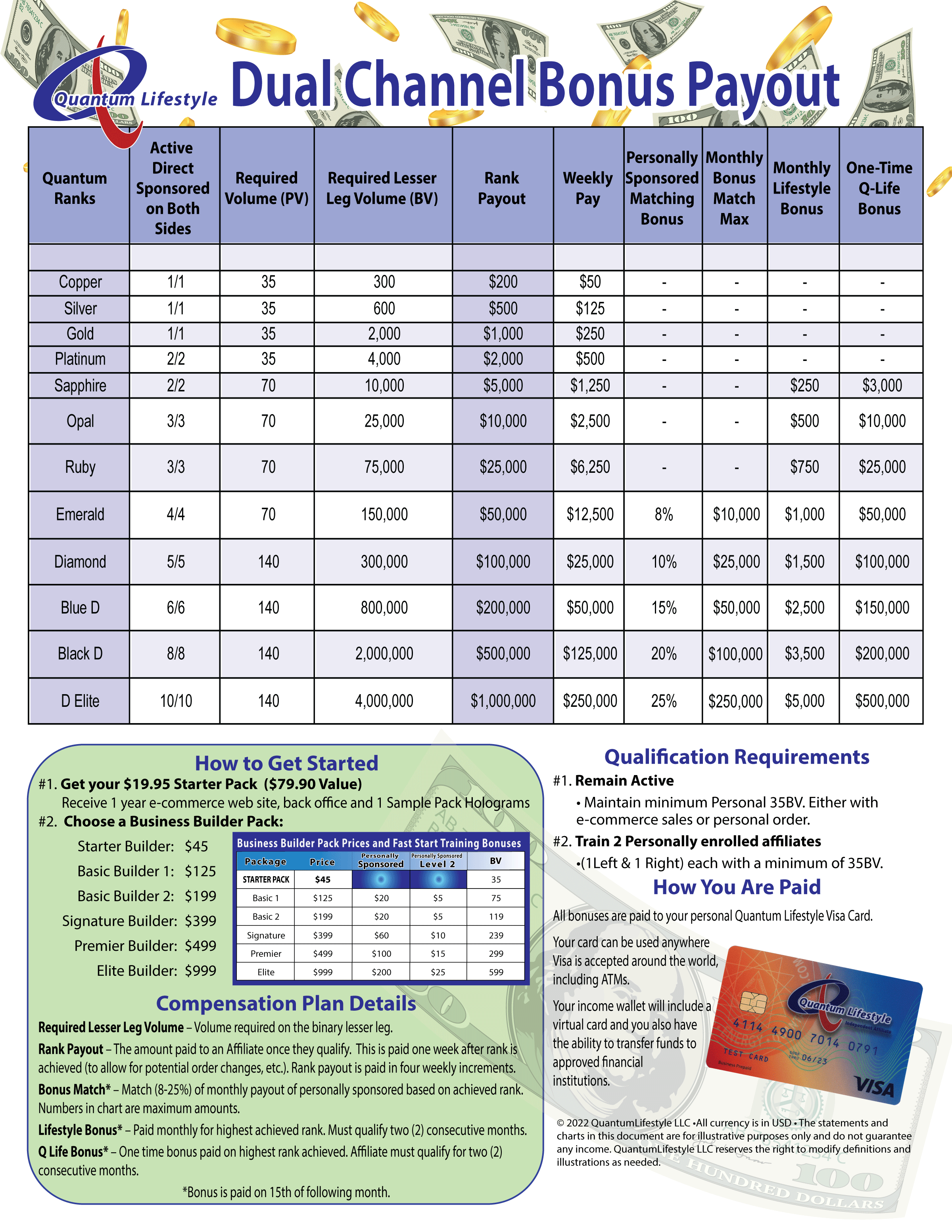 English & Spanish versions of Compensation Plan
Click the download button below to view in another tab and view or download from there.
Click Animated Pay Plan Presentation above.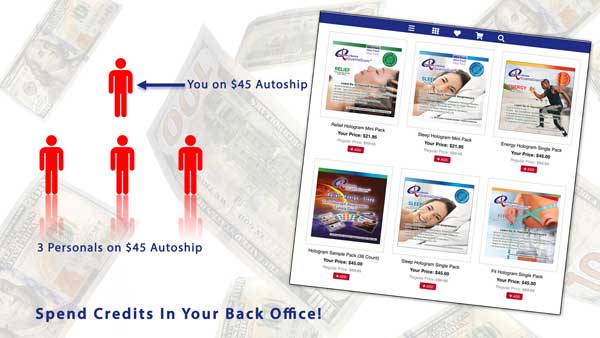 Autoship- 3 and yours is FREE
When you are on $45 monthly autoship and you have 3 personally sponsored on monthly autoship, you will receive credit in your back office to purchase your desired product.